About us...
We are a technology company serving the needs of businesses in Fairfield County. We offer your business a decade of IT experience, ranging from servicing small entities all the way up to large corporations. We have learned the only real difference between small and large organization is the budget, staffing and decision makers. All in all, the need to manage and protect IT infrastructure remains the same.
In 2002, we have launched O&K Consulting to bring enterprise-class skills and technology to small- and medium-sized business at a price they could afford.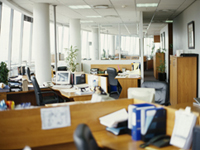 Years later, affordable technology solution to our customers in lower Fairfield County have been moved to a division, under the name of Business Information Technology Solutions (BITS). We specialize in assisting professional services firms, including accounting firms, law offices, public relations firms and healthcare providers.
BITS continues to provide Information Technology-related services in addition to the extended role of providing IT security services. Our approach is to keep it simple; if your business doesn't need it, don't use it. Small business networks don't need to be expensive; they only need to be effective. They need to serve your needs to support your business as it evolves. Business Information Technology Services can assist you at any level in your efforts to protect your information system, from security audits to creating a comprehensive security strategy. BITS offers affordable hourly rates or contract service to help small businesses set up and maintain secure networks based on the technology your business has in place. We are also happy to help design a network for start-up and new businesses.
Business Information Technology Services will maintain efficient business operation and protect it from the ever increasing threats. Just make the call; you'll be glad that you did...